Our antenatal specialists will provide guidance and support to you and your partner to help you prepare for your new baby.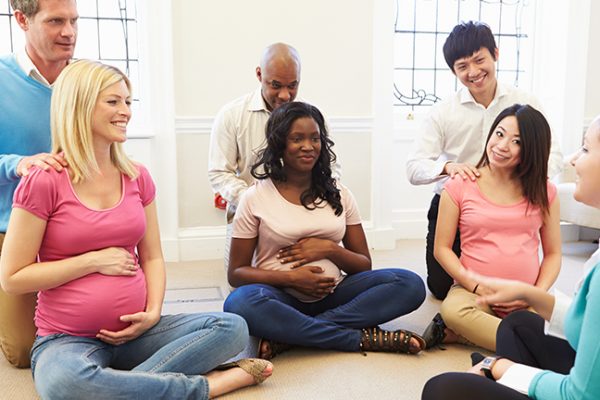 At Pregma, we believe you deserve the best possible pregnancy and birth, and you'll enjoy it more if you have confidence.
Contact our specialist team for a free consultation:
Antenatal classes are an essential part of your pregnancy journey, giving you the confidence to be great parents to your new baby.
Typically taken as a course, antenatal classes cover a huge range of information, such as preparing for labour, your birth plan and when to go to the hospital. 
You'll have the chance to ask questions, such as how to take care of your newborn and yourself in those precious first weeks.
Frequently Asked Questions
All our antenatal classes take place in the comfort of your own home. They are COVID safe and take place within social distancing regulations.
The antenatal classes typically begin after the 28 weeks mark and usually last six weeks.
Antenatal classes cover a range of information to prepare parents and partners for birth and early parenthood. Topics covered include pregnancy, birth and caring for a newborn baby. You'll have the chance to ask any questions you might have.
Book a free consultation using our contact form.
After your initial call to our Enquiries team, we will arrange a free ten minute consultation with a specialist. This gives you the chance to speak with a relevant practitioner about your individual needs before deciding on your care.
Whether you have a question about our services or just want to find out more about how we can help, please don't hesitate to get in touch.