Pregma's team of Baby Massage specialists will work with you to provide gentle massages to your baby.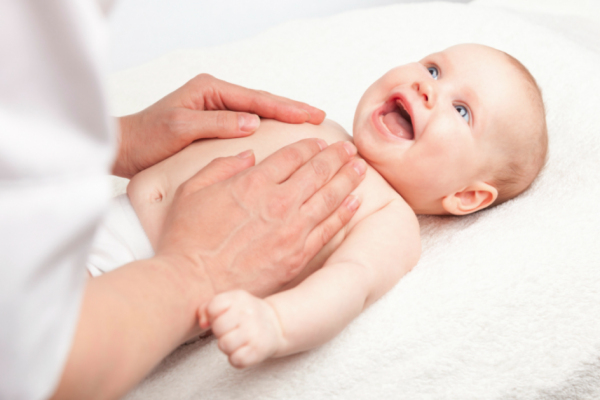 At Pregma, we believe in achieving the best possible postnatal period for you and your family. 
Contact our specialist team for a free consultation:
Call Us : +44 0203 608 2031
Email : info@pregma.co.uk
Baby massage is the gentle, rhythmic stroking of your baby's body using your hands, the massage routines will gently stretch your baby's ankles, wrists and fingers. Parents will often talk softly, hum or sing to them whilst massaging to create a sense of calm reassurance for your baby.
Baby massage is a lovely way to enjoy time with your baby, helping to increase your bond with them as you gently and calming massage their body.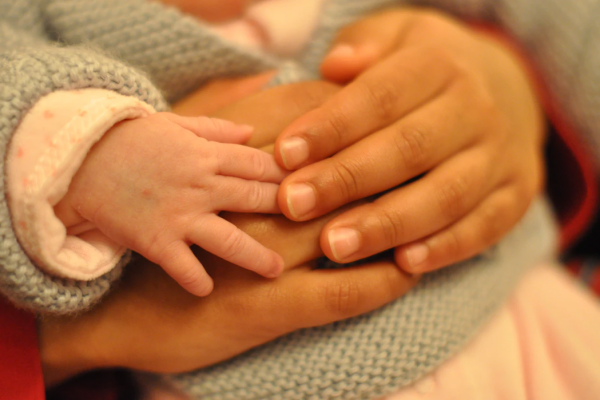 Frequently Asked Questions
Our answers to some of the most Frequently Asked Questions regarding Baby Massage.
Baby massage was introduced about 30 years ago in neonatal wards to support the development of premature babies in intensive care units. A study in 2004 found that babies in intensive care units who were massaged spent less time in hospital, had slightly better scores on developmental tests and slightly fewer postnatal complications.
 There are many benefits for baby massage including:
Becoming more confident in handling their child and better at recognising their needs.
Improved positive interaction with their baby.
A great way for partners, family members and carers to bond with baby.
Improved sleep for their baby.
There is no set age to start baby massage and whilst a gentle, nurturing touch can be given from birth, some babies may find formal, structured massage overwhelming in the early weeks. Most parents tend to attend baby massage classes when they are around six weeks, as they tend to have a more structured routine and have a more predictable behaviour.
When your baby is less than a month old, the NHS recommends that you do not use any oils and creams on your baby as their skin is very sensitive and delicate. In the first month, the baby will build their natural defences.
It is important to use oils under the advice of your massage therapist and we recommend using oils with no smell so as to not cause a sensory overload for your little one.
Organic sunflower oil is often the preferred choice for baby massage therapists as it has almost no smell, is full of vitamins, absorbed into the skin easily and if it is ingested by the baby, causes no harmful effects. It is also low in oleic acid and is high in linoleum acid which has antibacterial, regenerating, restructuring and moisturising properties.
If you are using essential oils, make sure you always dilute them as they are often very concentrated and can be abrasive for sensitive newborn skin.
Can't call us? Use our contact form and we will get back to you!
After an initial call to our Enquiries team, we will arrange a free ten minute "mini consultation" with a specialist. This gives you the chance to speak with a relevant practitioner about your individual needs before deciding on your care.
Whether you have a question about our services or just want to find out more about how we can help, please don't hesitate to get in touch.
Call Us Now:
+44 2036082031
Send A Message
info@pregma.co.uk