Pregnancy Yoga and Pilates
Pregma believe in achieving the most smooth and pleasant pregnancy journey possible. Yoga and Pilates can help you feel at your best – inside and and out.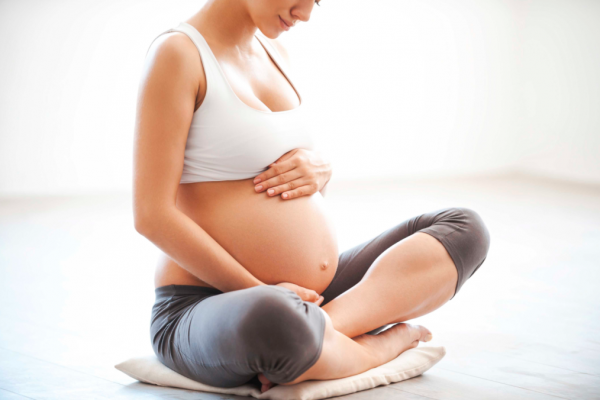 We have a fantastic team of Pregnancy Yoga and Pilates teachers who are ready to help and expertly guide you through your pregnancy.
Contact our specialist team for a free consultation:
Call Us Now:
+0800 707 4041
Send A Message
info@pregma.co.uk
Pregnancy Yoga and Pilates
Yoga and Pilates are a fantastic way to keep exercising gently whilst you're pregnant. Providing a number of health benefits, Yoga and Pilates can relieve aches and pains, whilst toning and stretching your body as it changes and grows through pregnancy.
Pregnancy yoga and Pilates can help to regulate and improve breathing, an essential tool to ensuring that birth is comfortable and relaxing. Yoga and Pilates can improve posture and make sure that your baby is in an optimal fetal position for a better birth.
Frequently Asked Questions
Our answers to some of the most Frequently Asked Questions regarding Pregnancy Yoga and Pilates.
Pregma has a number of expert pregnancy yoga and pilates teachers that offer one on one sessions, group and video classes to keep you healthy and relaxed during your pregnancy. All of our teachers are fully accredited, insured and specialise in pregnancy yoga to ensure the best possible outcomes for you and your baby. 
Pregnancy yoga has a number of excellent benefits. Not only can it provide a great way to stay fit and keep up a light exercise regime, but it can also help towards preparation for labour.
Yoga can increase your strength, mobility, flexibility and also muscle endurance which is important for birth. As well as this, it can help to relieve any potential aches and pains, including lower back pain.
The mental health benefits that come with pregnancy yoga are also evident. These include, reduction of stress and anxiety, increased relaxation through breathing techniques, and improved sleep.
Yes, yoga is a great exercise to do during pregnancy as it doesn't put too much strain on your joints. It has also been shown to reduce anxiety and to help women stay calm in pregnancy and labour. It is important to only attend a pregnancy yoga session so as not to overwork your body or cause any strain. There are certain movements such as deep backbends that are not recommended when pregnant.
Can't call us? Use our contact form and we will get back to you!
After an initial call to our Enquiries team, we will arrange a free ten minute "mini consultation" with a specialist. This gives you the chance to speak with a relevant practitioner about your individual needs before deciding on your care.
Whether you have a question about our services or just want to find out more about how we can help, please don't hesitate to get in touch.
Call Us Now:
+0800 707 4041
Send A Message
info@pregma.co.uk