Women go several emotions and hormonal changes during pregnancy. In an effort to enhance psychological health, relieve morning sickness symptoms, and stay in shape, you may consider prenatal yoga. It's a wonderful opportunity for moms-to-be to slow down, pause, and connect with their bodies that are undergoing a huge transformation.
Whether you're a seasoned yoga practitioner or a first-timer, here's all you need to know about the prenatal yoga.
What is Prenatal Yoga? 
Prenatal yoga is same as regular yoga practice. It's an activity to calm down the mind and body and soothe your nerves while practicing physical stretch poses known as Asanas. It also encompasses breathing exercises, meditative activities, and Zen practices that help manage stress, strengthen your body, and calm your mind during pregnancy.
How's Prenatal Yoga Different from Regular Yoga?
The key feature that distinguishes prenatal yoga from regular yoga are the poses adapted in both styles. Prenatal yoga, practiced by pregnant women, is designed to be gentler and less strenuous to adapt to the physical needs of its practitioners.
Some poses are completely omitted in prenatal yoga, while others are toned down to cater to the changes of a pregnant body. For example, there's a pose known as Savasana that requires yoga practitioners to lie on their back. Since pregnancy makes this position difficult, the practitioners are asked to lie on their sides instead when performing prenantal yoga.
Another facet of prenatal yoga is its focus on making your body ready for labour and delivery. Using hip openers and certain standing poses, your instructor will help you enhance resilience in your body and relieve the weight tension caused by a growing bump.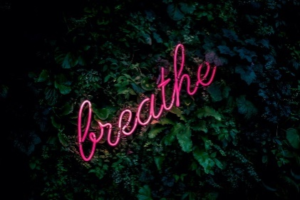 In addition to prenatal yoga, there's also postnatal yoga that helps new moms make their way back to daily yoga practices after giving birth.
Here's a breakdown of features and benefits of prenatal yoga practices in the three trimesters of pregnancy.
Prenatal Yoga in the First Trimester
Prenatal yoga during the first trimester involves minimal changes in the postures since baby bump isn't an issue yet. If you're serious about continuing yoga throughout nine months, it's important to start early to tune your body into it.
At first, stretch poses might make you feel a bit nauseated, so go easy. Start small, start simple and give yourself time to adapt to the changes.
A tip here, if you're a newbie at yoga, make sure you work under complete supervision of a professional baby massage and yoga specialist.
Prenatal Yoga in the Second Trimester
The second trimester is the best time to start practicing prenatal yoga poses. The second trimester often leads to awful morning sickness and a visible baby bump. During this time, pregnant women can really benefit from soothing prenatal yoga sessions.
Prenatal Yoga in the Third Trimester
In the third trimester, your tummy grows bigger, more prominent, and there's very less room to make adaptations. Therefore, your prenatal yoga supervisor will guide you to practice more standing poses than those that involve sitting or lying on your back.
Any aversions or bends are avoided as they increase the risks of falling or tripping.
Join the Best Pregnancy Yoga Classes in London
Whether you're a mom-to-be looking for quality private maternity services or a new mom dealing with postnatal depression, look no further than Pregma.
We're a full-service maternity healthcare in London, offering a wide array of services including Antenatal Doula, private postnatal midwives, pregnancy scans, pregnancy physiotherapist consultations, and much more! You can also avail our services via new telemedicine system on our website that'll offer access to a 24/7 online booking system.
For further details, call us at +0800 707 4041 or email at info@pregma.co.uk.