Pregma is the
UK's first
provider of comprehensive maternity care during pregnancy and early motherhood.
We know pregnancy and starting your journey into motherhood can feel overwhelming without the proper support. Pregma has a community of highly specialized maternity experts, including independent midwives and private Obstetric consultants who provide the best private care that you deserve.
We connect expecting and new mums with reputable private clinics and hospitals in London and the South East.      
Your child's birth is a life-changing event, and we strive to make sure it's comfortable and memorable for you by offering premium-quality care services for every stage of your motherhood journey.
Our custom services give expecting and new mothers a personalized experience with the highest-quality care and support available.
We're the first pregnancy service to offer complete control to expecting mothers. You decide who supports you and how you receive their assistance. The professional you choose will be with you throughout your pregnancy and after delivery, as needed.
Pregma is the first maternity care service to introduce 'telemedicine.' Choose a professional specialist and book the services you desire to fit into your schedule —all from the comfort of your home.
Make the most of the time with your specialist – pass on medical information using our quick, easy, and secure online system.
1 – Pregnancy Services
Private Obstetric Consultant
Private Midwife
Pregnancy Scans
Pregnancy Physiotherapy
Antenatal Doula
Mental Wellbeing
Pregnancy Yoga and Pilates
Antenatal Classes
Hypnobirthing and Clinical Hypnosis
Pharmacist
Complementary Therapies
Pregnancy Nutritionist/Dietician
More
2 – Birth Services
Private Obstetric Consultant 
Private Hospitals
Birth Doula
3 – Early Motherhood Services
Private Postnatal Midwife
Infant Feeding Specialist
Lactation consultant
Postnatal Physiotherapy
Baby reflux
Health visitor
Postnatal Doula
Baby Physiotherapy
Mental Wellbeing
Aromatherapy
Private Health Visitor
Baby Yoga and Massage
Reflexology
Acupuncture and Acupressure
More
Step 1: Search for the services you need
Browse through our website and look for the services you need with our professional maternity specialists.
Step 2: Choose your specialist
Choose the specialist you think will best meet your needs.  In most cases, you can have a complimentary call – just to see how you get on!
Step 3: Select your time/date and mode
Confirm your appointment time, date, and what suits you – video call, home visit or clinic visit (please note that not all specialists can offer clinic visits).
Step 4: Book your appointment
Our new telemedicine system allows you to book an appointment and have your consultations online!
Once you've chosen your desired services or specialists, click here  to schedule an appointment.
If you need help with the system, feel free to talk to our representatives on 0800 707 4041.
At Pregma, we offer the following services for all expecting and new mothers:
Antenatal Services
Birth Services
Postnatal Services
Whether you have a question about our personalised pregnancy and early motherhood services or want to find out more, please don't hesitate to get in touch.
After your initial call to our Enquiries team, we will arrange a free ten minute consultation with a specialist. This gives you the chance to speak with a relevant practitioner about your individual needs before deciding on your care.
Our Customer Relations team will connect you with a network of specialists to make your pregnancy as enjoyable as possible.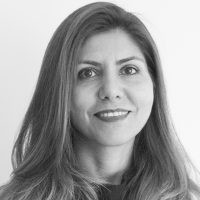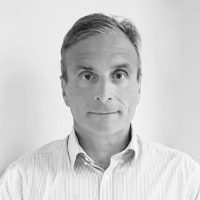 Chief Strategy and Operations Officer